Our wedding preparation
Preparing for a wedding is hard. But if the right people and teams support you, your wedding day will be one of the happiest days in your life.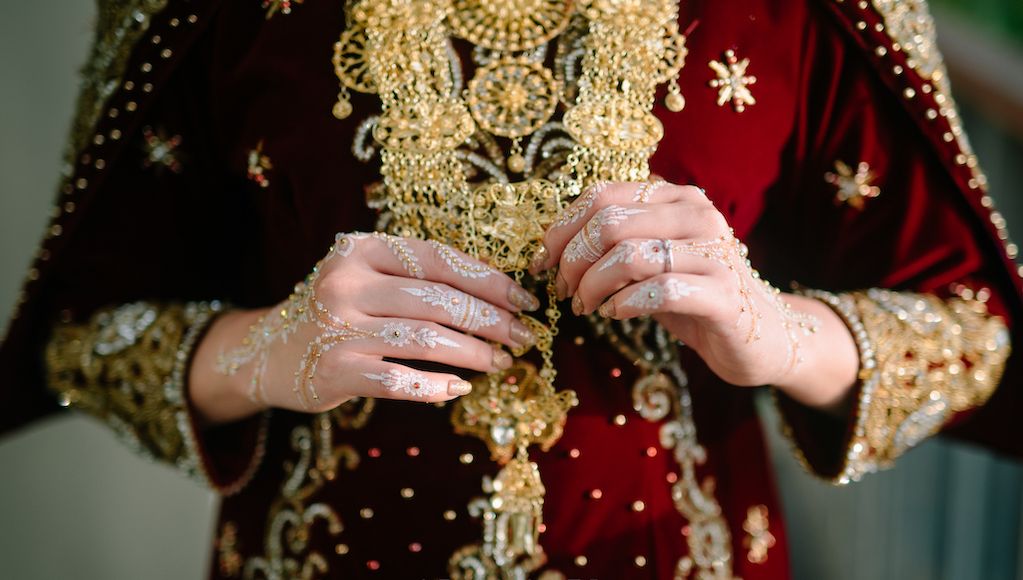 Preparing for a wedding is hard. There are a lot of things you need to plan and prepare. But if the right people and teams support you, your wedding day will be one of the happiest days in your life. In this post, we will share our experience preparing our wedding with help from these amazing people and teams.
The first thing we prepared was… ourselves 😉 You know, there's a lot of not-so-trivial stuff you need to discuss and settle with your partner. Your living arrangement after marriage, education, career, finance, etc. (This topic is worth another blog post that we can discuss on other days). After we have that sorted, we went back to our families asking for their blessing. Also, at the same time, we discussed the wedding plan, budget, and timeline. We have decided September 3rd, 2022 as our wedding day.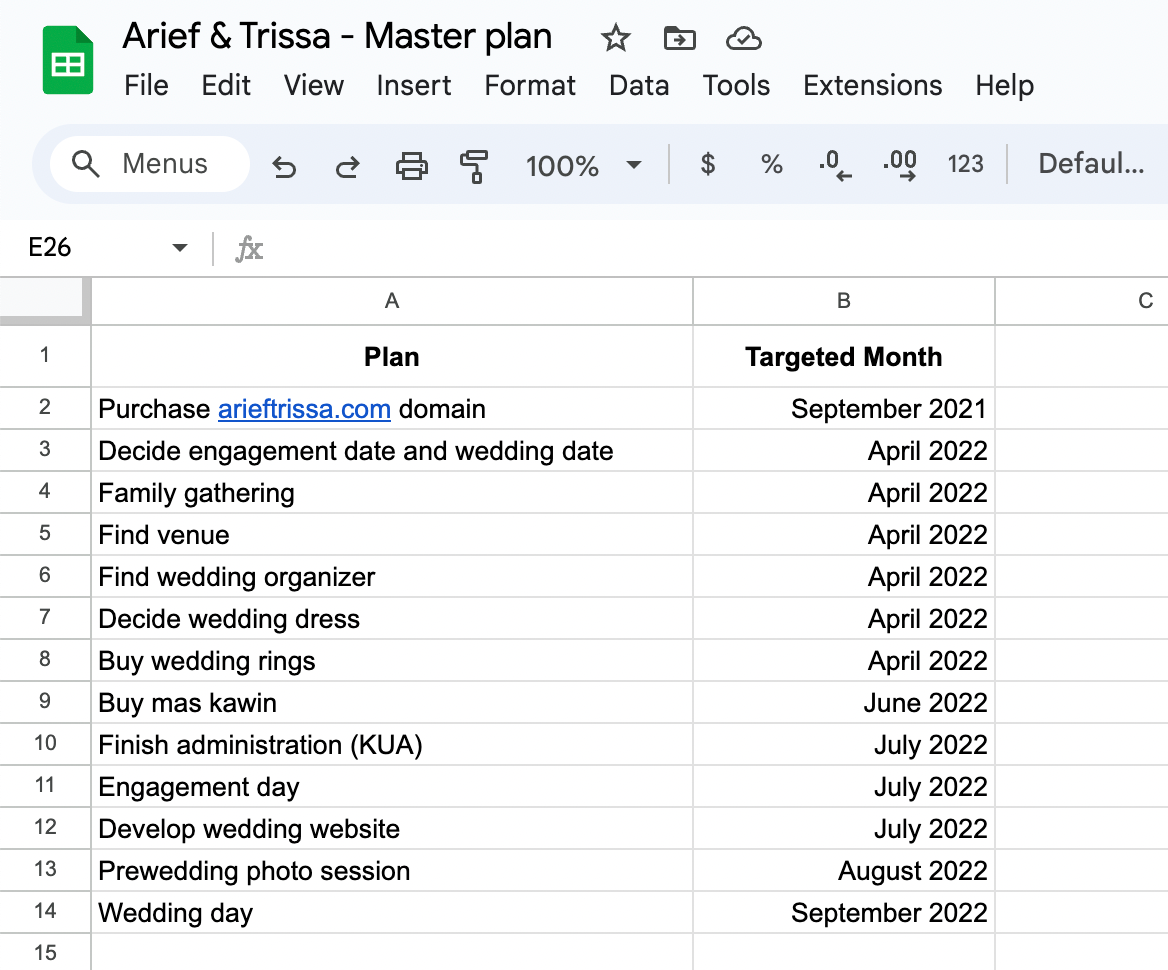 Now that the planning steps are already done, it's time to get to the actions. For us, we started with deciding where we wanted to get married, which is Hotel Santika Premiere Bandara Palembang. The reasoning behind this decision is quite simple, our families have pleasant experiences every time we stayed there and their foods are really good. Also, their customer service experience is top-notch.
The next thing we needed to decide is who will be the wedding organizer. We knew beforehand that we could not be able to plan our wedding without a wedding organizer. It's an impossible task for us. And having a wedding organizer to help us is a no-brainer. Thank God, we are matched with Kak Didi Faldian Wedding Organizer, one of, if not the best wedding organizers in Palembang. We contacted Kak Didi in April 2022 just after he returned from Umrah. And after that, it's smooth sailing for us.
Without us jumping too much into the detail, Kak Didi already knew what we want for our wedding by correctly guessing our personalities. Both of us wanted our wedding to be minimalist and keep it essential. While Arief was more perfectionist, Trissa was more easygoing but firm in the core value, Kak Didi was able to balance us. He was able to fill in the missing details while also at the same time giving us much guidance and freedom to decide what the best for us.
One of many benefits of having Kak Didi and his team on our side is they can always answer our questions and resolve our requests. For example, just a week before our wedding day, we wanted to have a YouTube Live for our wedding day. We asked Kak Didi about this and it was handled gracefully!
By the end of the day, Kak Didi and the team resolved the missing details and aided us in choosing the following vendors who eventually helped with our wedding preparations:
In May 2022, both of us were busy with our work and education. Arief needed to fly back to Singapore for work and Trissa to Jakarta for her final exam. However, by April, we already finished around 80%, and we were still on track with our preparation. By July, we have finished the administration task by submitting our wedding request letter to the Office of Religious Affairs. And by August, we are ready. In retrospect, it took us around 6 months to prepare for our wedding.
Finally, the wedding day has arrived. After all this planning and preparation, how was the execution? For us, it's nearly perfect. We enjoyed every moment and did not find any distractions or unexpected problems. The weather was ideal, the decorations were stunning, and the vendors we selected exceeded our expectations. Our guests were delighted, and we could not be happier with how everything turned out. Of course, no wedding day is entirely flawless, there might be any minor issues that arose but were quickly resolved by Kak Didi and the team.
We also would like to thank the Ophthalmology residents of Sriwijaya University who assisted our wedding vendors on our wedding day.
Looking back, we realize that all the time and effort we invested in planning and preparation were well worth it. The memories of our special day will remain with us forever, and we are grateful to everyone who helped make it a success.
Last but not least, here are some pictures from our wedding day: